Alliance Africa Agricultural Cooperative organisation (AAACO)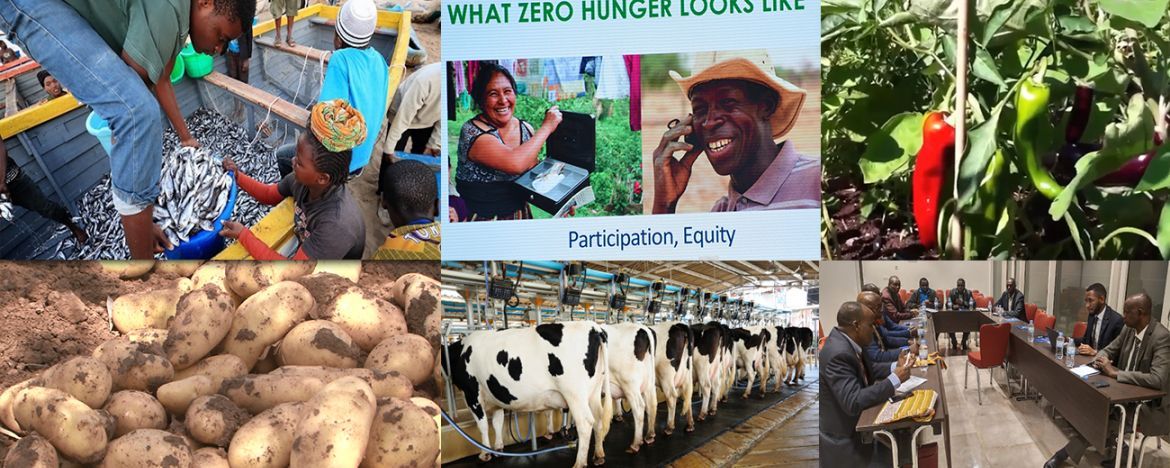 Alliance Africa Agricultural Cooperative Organisation (AAACO) is a sectoral organisation of ICA-Africa established in 2018 to safeguard the interests of its member organizations. It promotes good understanding and economic collaboration between agricultural cooperatives on the one hand and the farmer and other types of cooperatives sector (consumer, fisheries, insurance, housing, e.t.c) on the other, both globally and at local level.
Mission Statement: To promote innovations in sustainable agriculture, value addition, capacity development, knowledge sharing, access to finance, market access, data for decision making, training and information services as well as coop to coop trade.
Vision statement: An Africa where livelihoods of agricultural cooperative members are improved through sustainable innovative agricultural practices and cooperation.
It is led by an elected Executive Committee representing the five sub-region of Africa; East, West, Central, North and South charged with the responsibility of planning and organizing activities of AAACO.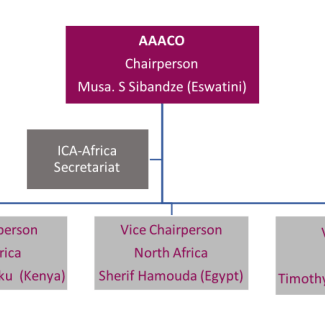 AAACO Activities.
Survey the problems which concern agricultural cooperatives in different countries in Africa.

Formulate and make known to member organizations recommendations for the solutions of these common problems, both on a national and international level.

Improve the distribution of agricultural products.  

Take concrete action for preserving the environment.  

Exchange experience on specific activity fields by hosting international

meetings such as seminars and workshops.

Organize and seek sponsorship for thematic issues in agriculture that

are of mutual interest for member organizations.

Liaise and coordinate with other regional thematic committees, sectoral

organizations, regional organizations and any organs of the Alliance Af

rica as appropriate.

Carry out any specific task within the field of agriculture which shall be

recommended by the Regional Board.

Recommend and suggest such tasks to other organizations and bodies.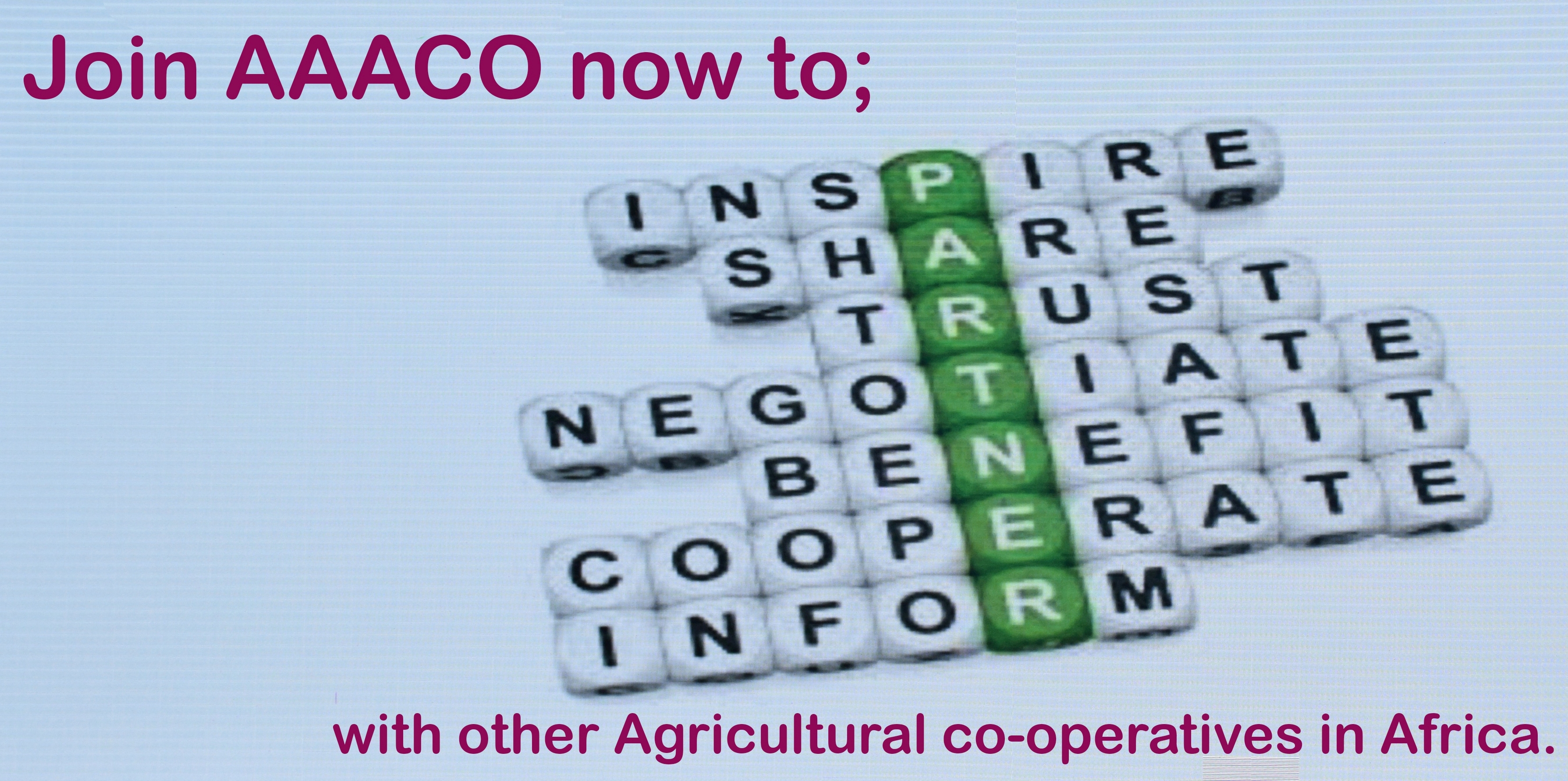 Apply to become AAACO Member - Download Form here.