The Alliance Africa Regional Board and Staff
BOARD MEMBERS
 President
Mr. Japheth Magomere, OGW - (Kenya
Mr. Japheth Anavila Magomere is the President of the Alliance Africa and the Vice President of the Alliance. Mr. Magomere was elected the President during the 13th Regional Assembly in Abuja. He has been a Delegate of Co-op Holdings Co-operative Society (the anchor shareholder of Co-operative Bank) since 1986 and is a Member of the Institute of Directors of Kenya. He serves as the Chairman of Co- operative Alliance of Kenya and is the Honourable Secretary of Maisha Bora Sacco. He has been a Council member of East African Farmers Federation since 2008 and joined the board in 2017. Japheth is the current Chairman of the National Council for Ushirika Day Celebrations and a Board Member of several secondary schools. He was honoured with the Order of the Grand Warrior of Kenya ("OGW") in 2009. Janice.Nyokabi@ke.cicinsurancegroup.com
Vice President
Mr. Mike Duru - (Zimbabwe)
Mr. Micah Reketai Duru is the President of the Zimbabwe National Association of Housing Cooperatives (ZINAHCO), which is an apex organization comprising of 2,235 females and 2,777 males. He is also the Chairperson of the Mutare Secondary Housing Union. He is also the President of Zimbabwe National Cooperative Federation, comprising of different Apex bodies in Zimbabwe. He also  sits on  several other boards, like The Consumer Council of Zimbabwe at Provincial level, Government Sectorial Committee on Poverty Alleviation, Non Actors Forum as its Chairperson, Zimbabwe Housing Directors/Managers Forum, etc. During his tenure, he has managed to bring visibility to cooperative issues in Zimbabwe as well as advocating for a conducive framework to enable cooperative development to take place. Mr. Duru is a member of the Alliance Africa Regional Board. He has been with Alliance Africa for 7 years. He holds a Bachelor of Science degree in Sport Management (Research) from ZOU and is currently pursuing a Bachelor of Science degree in Community Development and Gender Developmental Studies.  He also has a Diploma in Education from Marymount Teachers College and several certificates. He is passionate about the poor and he hopes to see a Zimbabwe where everyone is afforded an opportunity to cooperatively develop themselves and their societies. duru.mike@yahoo.com
​
​ Mr. Salia Mahamane - (Niger)
Since 1997, Mr. Mahamane has been at the forefront in promotion and defending the smallholder agriculture.He joined the Federation of Vegetable Growers as Secretary General of Tillabéry branch, in 2008. Due to his continuous commitment, he became the National Treasurer of the same organization from March 2009 to April 2012. Over the same period, he occupied the position of Deputy Treasurer of the National Network of Farmer's Organization, the ever largest and biggest farmers' organization in the country. Since April 2012, he has served as the national president of FCMN-Niya ( Federation de Co-operatives Maraicheres du Niger ). fcmnniya@intnet.ne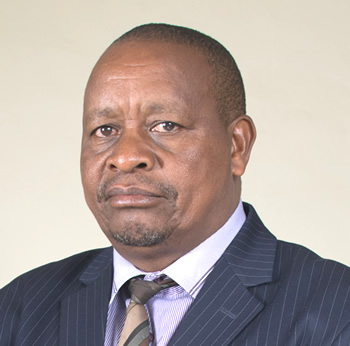 Mr. George Magutu - (Kenya)
Mr. George Magutu is a Teacher by profession. He is the National Chairman of Kenya Union of Savings and Credit Co-operatives Limited (KUSCCO) Limited and a delegate of World Organization of Credit Union (WOCCU) and International Co-operative Alliance (ICA).  Mr. Magutu is the Treasurer of Nyeri Teachers SACCO Society Limited. He holds a bachelor degree (Education) from Kenyatta University and is currently pursuing an International Co-operative Union Development Educator (ICUDE) due for designation in the month of November, 2018 having successfully completed DE (Development Educator) in January, 2017. He has served the movement for over twenty (20) years in various capacities, where he has contributed to the growth and development of the financial services sector through various programmes of financial inclusion.  Under his watch, KUSCCO Limited has grown its turnover to over one billion shillings.  Moreover, he has attended various international seminars abroad in USA, Canada and United Kingdom.  He is passionate about leadership and training, and has a vision for SACCOs in Kenya to be the best in the World. 
Alliance Africa Youth President
​ Ms. Hilda Ojall - (Kenya)
Hilda was born in a co-operative family and developed a great admiration and inspiration in working with youth and youth member owned institutions. Currently working with The Kenya Union of Savings and Credit Co-operatives Ltd under Risk Management Services, Hilda is a certified Credit Union Development Educator (ADE). She has completed the D.E program, and is an educator of Credit Union / Saccos addressing different issues across Africa that affect Saccos and specifically youth. Hilda is also currently working on a youth mentorship program and is a member of the Alliance Youth Network Executive Committee. hilda@kuscco.com
Secretary to the Board and Regional Director
​ Dr. Chiyoge Buchekabiri Sifa - (DR Congo)
Dr Chiyoge Buchekabiri Sifa is from the Democratic Republic of Congo. Her experience with co-operative movement dates back to the 1990s when she was working as management trainee with the Central Co-operative for Savings and Credits (COCCEC-KIVU) in Bukavu, Zaire. More recently, she was engaged with the movement in developing strategic plan for co-operatives in Kenya, as deputy director in charge of co-operative capacity building and training with the Department of Economic Development and Tourism (DEDT) in KwaZulu-Natal, South Africa. Most recently, she was director, Cooperatives Program at the Ethiopian Agricultural Transformation agency (ATA) in Addis Ababa, Ethiopia. In that capacity, she spearheaded the development of a five-year sector development strategy for agricultural cooperatives in Ethiopia that entailed consultations with diverse range of stakeholders.
She hold PhD in Strategic Management from University of Nairobi  and has taught for more than five years at various universities within Africa where she was involved in both administrative and academic duties as member of the senate, chair of the MBA program and external examiner for MBA projects. Before joining academia, she worked with both private and public organizations at various levels from both for profit making and non-profit making enterprises across industries and countries. chiyoge.sifa@icaafrica.coop
Regional Office Staff



1. Dr. Chiyoge Buchekabiri Sifa  - 

Regional Director



2. Dr. Rose Karimi - 

Project Manager





3. Ms. Salome Wavinya Kimeu - 

Finance and Administration Manager





4. Mr. Japheth Kiganili Onyango - 

Support Staff





5. Mr. Erick Monda Obongo - 

Research Officer





6. Mr. Geoffrey Asira - 

Communication and IT Assistant





7. Mr. Joseph Macharia Njuguna - 

Policy Assistant