Enhancing a Rapid Development through Cooperatives in Rwanda
07 Feb 2019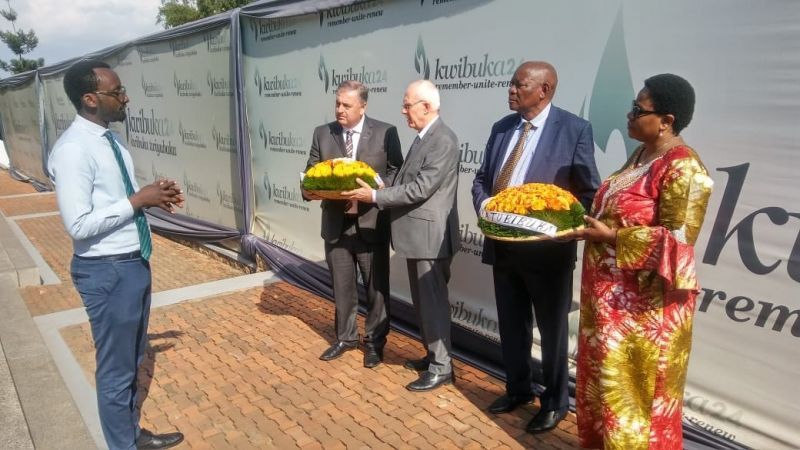 Author: Geoffrey Asira
The International Cooperative Alliance (ICA) delegation visited Rwanda from 17th to the 20th January. This was a special visit to Rwanda since it will be the host of the ICA Global Conference and General Assembly that will take place in October.
The delegation first met with the Permanent Secretary in the Ministry of Trade and Industry Michel SEBERA, to discuss further on the upcoming ICA event and on cooperative development generally highlighting how each and every cooperative sector contributes to the development of Rwanda's economy.
ICA President thanked the government and cooperatives at large for working hand in hand in different sectors and making sure that they contribute to the sustainable development of Rwanda. "I would like to invite every man and woman present here, to continue strengthening the cooperative movement by engaging more in the search for solutions to the problems of our communities", he said.
The delegation led by ICA President Ariel Guarco, Director General Bruno Roelants, Alliance Africa President and ICA Vice President Japheth Magomere and Regional Director Dr. Chiyoge Sifa also met with government officials in the Ministry of Trade and Industry, National Cooperatives Confederation of Rwanda (NCCR) and Rwanda Cooperative Agency.
They visited Kigali Genocide Memorial site in honour of the Rwandese who died during 1994 Genocide. They also visited ADARWA Cooperative, which is a cooperative mostly composed of women.
Cooperative movement in Rwanda
NCCR is composed of 15 Federations,142 Unions and 9,000 primary cooperatives. Around 4 million people from the 12 million total population of Rwanda are cooperators in different sectors. Primary cooperatives are represented sector wise as: agriculture 27%, livestock 18.4%, trading 13.4 %, services 10.1%, handcraft 10.9%, housing 1.8%, mining 1.3%, transformation 1.1% fishing 1% and others 2.2%.