Opportunities for the cooperative movement in Ethiopia and its development
07 Feb 2019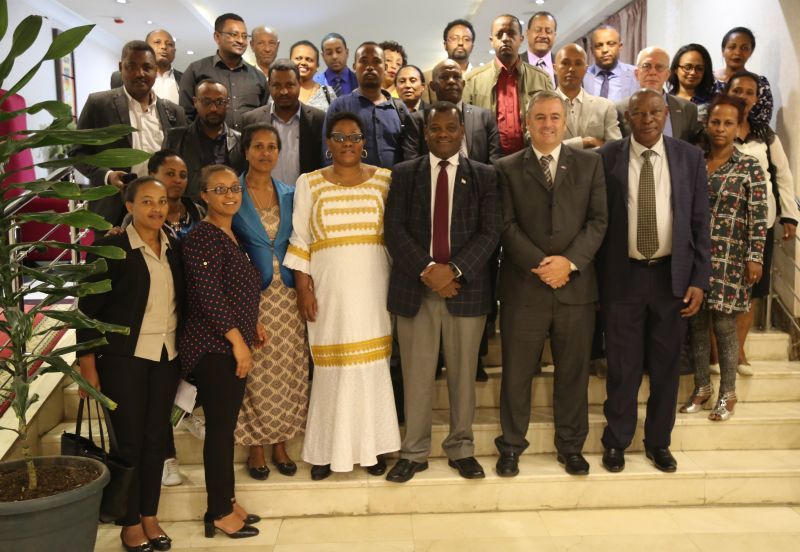 Author: Geoffrey Asira
The two weeks visit to East Africa cooperative movement concluded on 24th January 2019 in Ethiopia. ICA delegation met government officials and representatives from the cooperative movement. The debates included the challenges, threats and opportunities of cooperatives in Ethiopia, how the ICA through its regional office represent the cooperatives in the country and also the cooperative contribution to Sustainable Development Goals.
They had a consultative meeting with the Federal Cooperatives Agency represented by its General Director Usman Surur, Oromia Coffee Farmers Union represented by Nekemte Melaku, Awach Sacco represented by its Board Vice Chairperson Mesfin Silase and other government officials.
The delegation thereafter visited the Africa Union Offices, Oromia Coffee Farmers Union and Awach Saccos.
Cooperative movement in Ethiopia
A discussion on the cooperative movement in Ethiopia and its development was driven by the Birhanu Dufera from the Saving and Cooperative finance development Directorate. He stated that sector has currently 82,000 cooperatives, 381 cooperative unions and 3 federations with over $722 million capital.
The two weeks visit saw ICA President Ariel Guarco lead a delegation to Kenya, Uganda, Rwanda, Tanzania and finally Ethiopia. Guarco was accompanied by ICA Director General Bruno Roelants, Alliance Africa President and ICA Vicepresident Japheth Magomere and Regional Director Chiyoge Sifa.